About Us
DEDICATED TO RESCUE: Our Mission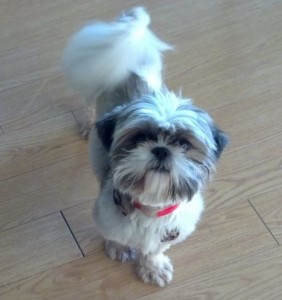 Shih Tzus & Furbabies is dedicated to the rescue, rehabilitation, and rehoming of small purebred and mixed breed dogs. We rescue all small breeds, including shih tzus, lhasa apso, poodles, pomeranians, yorkies, chihuahuas, pekingese, japanese chins, cavalier king charles spaniels, maltese, dachshund, bichon, chinese crested, italian greyhounds, schnauzers, and terriers. We rescue pure, as well as mixed breed dogs of all ages.
We believe that, somewhere, there is a home for every dog, but that we have a responsibility to place our dogs into homes that will best meet their needs, both physically and emotionally. We look for people with patient and loving hearts, and an understanding of the furbaby mind.
We are also committed to educating the public about the importance of ethical, responsible, and humane pet guardianship.
Our Rescue Work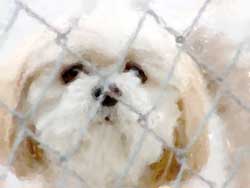 We accept dogs in need from shelters, commercial breeders, other rescuers and individuals giving up their pets for a variety of reasons.
Our furbabies are examined and treated by our veterinarians, vaccinated, and spayed or neutered before placement. They are also thoroughly temperament assessed and rehabiliated in loving volunteer foster homes.
We are located in Georgia but rescue and rehome throughout the United States.
Have you ever wondered where the unsold pet shop puppies go when they are no longer "cute" babies? Or what happens to their parents, the breeding dogs living in commercial breeding facilities, when they stop producing? How about the adult dog who is never properly housetrained, or left home alone for long hours, and then held responsible when he has an accident on the new carpet? Often wonderful adult furbabies have been replaced by new puppies. One wonderful terrier girl came to rescue because she barked at the fish tank! We have taken in dogs who have been abused by children and then discarded when they try to defend themselves. And, there are the little ones whose humans can not afford to provide necessary, often lifesaving medical care.
Abuse, neglect, irresponsible breeding, puppy mills, financial difficulties, changes in family circumstances, births, and illness and death of guardians are all contributors to the large population of homeless dogs and some of the reasons we find so many furbabies in shelters and rescue groups. Look at all those little faces on our web site and then ask yourself, why should I adopt a rescued dog?